Premier League Winner Odds: Manchester City Are the Team to Beat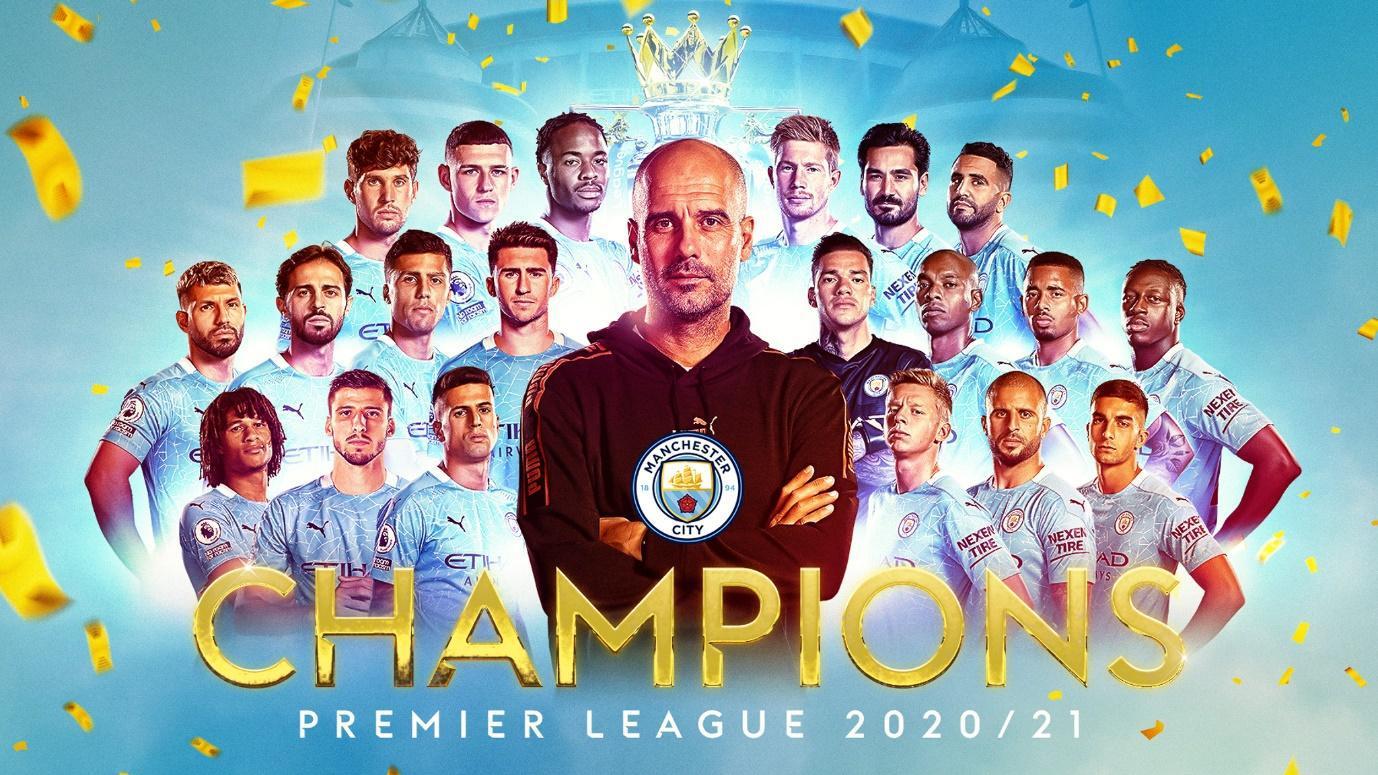 The Premier League 2021/22 season is just around the corner, and that can mean one thing for aspiring bettors, available betting odds on who will be crowned champion are now available. Defending champions Manchester City are expected to defend their crown with ease in accordance with the bookmakers' prices.
Bookmakers worldwide are anticipating that Manchester City will win back-to-back Premier League titles when comparing the available odds.
Pep Guardiola and his masterful squad of players were outstanding during the 2020/21 campaign, clearing their rivals and second position team in Manchester United by a margin of 12 points. City has also added Jack Grealish to their squad, who broke transfer fee records with a £100 million signing from Aston Villa. Their strike force could become even more elusive, ruminating that Harry Kane is another potential signing for The Citizens. Making use of a PointsBet promo code could make betting on Manchester City more interesting.
Despite finishing in 2nd place last season, Manchester United are surprisingly fourth favourites to win the league. Although they've strengthened their squad with Jadon Sancho and Raphael Varane, bookmakers are showing their confidence in league winners elsewhere on the pitch.
Both Chelsea and Liverpool can be found as joint second-favourites for a Premier League title win. They will be hoping the German masterminds of Thomas Tuchel and Jurgen Klopp can lead them to successful seasons, respectively.
2021/22 EPL Winners Odds
Manchester City is 8/13 [1.70] to successfully defend the EPL title, with quite a large margin in price between Chelsea and Liverpool, who're both 5/1 [6.00].
Manchester City @ 8/13 [1.70] 62% chance
Chelsea @ 5/1 [6.00] 17% chance
Liverpool @ 5/1 [6.00] 17% chance
Manchester United @ 15/2 [8.50] 12% chance
Arsenal @ 50/1 [51.00] 2% chance
Tottenham Hotspur @ 66/1 [67.00] 2% chance
Leicester City @ 66/1 [67.00] 2% chance
These available odds make Manchester City favourites to win the Premier League on the fourth occasion in five seasons. Pep Guardiola and his squad start their campaign on the 15th of August playing away from home versus Tottenham Hotspur – notably, a fixture they lost during the 2020/21 term. However, with the arrival of Jack Grealish and now being heavily linked to signed Spurs world-class striker Harry Kane, the extra ammunition could cause a riot at the Tottenham Hotspur stadium.
UEFA Champions League champions Chelsea could give City a run for their money under Thomas Tuchel. They defeated The Citizens in the domestic season, FA Cup, and the Champions League final within a six-week period but we're fortunate to finish in the top-four after losing at Aston Villa on the final matchday of the season when Leicester conceded three goals to Spurs and fourth place to the Blues. We must also consider that Thomas Tuchel hasn't managed an entire season at Chelsea. Since his arrival to the club halfway through the 2020/21 season, he accomplished a 13-game undefeated streak and led Chelsea through multiple trophy-winning games. 11 of those games also held the opposition to a clean sheet, as the defensive adjustments made by Tuchel have been masterful.
Liverpool's mid-season dramatics cost them a chance to defend their title last season, but they pulled back late in the season to finish third. However, finishing 17 points adrift of City, Klopp's squad will be hungry for a big improvement this season –hopefully without the significant injuries that held them back the last term.
Manchester United could undoubtedly be the overlooked team this season. Sure, they suffered defeat in the Europa League final and couldn't catch Guardiola's men on domestic points. Still, their quality was proven when beating their rivals away from home as a considerable improvement on their previous campaign. Now, they're gifted with fresh teammates and multiple world-class additions, as Sancho and Varane can undoubtedly raise the competition level of United. Their debut EPL 2021/22 fixture against Leeds United won't be a walk in the park, but they'll be hoping to get off to a fast start following their trophy-less season last year.