How to Choose an Online Sportsbook in the USA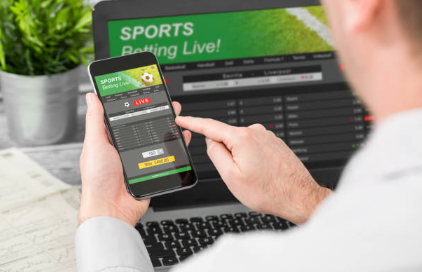 Finding the right online sportsbook is important. You need a site that you can trust with your personal and financial details and one where you are sure will honor its part of the deal when it comes to paying your winnings.
While at first, it may sound like finding a good site is so complicated, it is not as hard as you may think. There are factors that you can use to determine the ideal sportsbook as per your betting needs.
Decide what You Want
The first step to choosing an online sportsbook is deciding what you want: sports to wager on, bonuses, payout speed and security. You should have an idea of what you are looking for in a site and what you are hoping to achieve out of your betting experience.
You need also to know the sports you need to bet on, and whether you want many or just a few. You need also to consider whether you are looking to wager full time or just for a limited duration.
By having an idea of what you wish to accomplish from online sports betting, the process becomes easy. If you are not sure what you are looking for, more so if you are new to sports betting, that is okay too. Below is a criteria we believe will help you find a great sportsbook.
Online Sports Betting Sites in the US
Sports betting in the US is gradually taking shape. So far, many states permit land-based sports betting and a good selection has also legalized betting on sports in online sportsbooks. Learn more about the USA online sports betting industry at betting.us
That said, more states are in the process of legalizing sports betting in iGaming sites. In the coming years, online betting will likely be allowed in more states since, in several of these, discussions seeking to legalize online sports betting are underway.
Customer Service
You need a bookmaker that is easily accessible via live chat, email, telephone, or other communication mediums such as social media. Customer supports representatives in a sportsbook should be knowledgeable and fluent in the different languages available.
For instance, if you need to explain a complex matter in Norwegian, you will feel more catered for in a site where the staff can fluently speak this language. Besides this, the representatives should be efficient and responsive about betting and the company's policies.
You will also be looking for a bookmaker that treats players professionally and courteously. If the sportsbook offers 24-hour service, then the staff should be in a position to respond to emails and live chat even at night.
To get some evidence of what you can expect, ensure you contact a bookmaker's customer service team before you join. Ask questions and the way they respond will tell a lot about that particular site.
Banking Methods
There are many options available for players to transfer cash to and from a sportsbook, and varying differences relating to transaction fees and policies. Before you open an account with a bookmaker, you need to be certain it offers a method you love or you are accustomed to.
You would also want to know its deposit and withdraw policies, associated fees, and processing timeframes. Bear in mind that you will be making regular deposits and withdrawals, so you require faster and affordable banking methods.
Considering casinos with free deposits or withdrawals or with very minimal fees ensures you don't lose a lot on charges. If you're planning to use credit/debit cards, check if the site is secure. Sportsbooks should have a robust security system to safeguard your information.
Licensing and Regulation
Another important aspect that you can't ignore when looking for a good sportsbook. You need to join a website that is fully licensed and regulated. Note, finding a licensed sportsbook is just not enough to qualify it as a good bookmaker.
You need one that is licensed by reputable and strict authorities since these expect sportsbooks to confirm to firm rules and regulations as per the industry's standards. Such regulatory bodies also keep a sportsbook under check, making sure it's observing fairness at all times.
Go for sites licensed to offer betting services in the US. You will experience little or no problems at all in a fully licensed and regulated sportsbook.
Website Design
You need an intuitive website with a user-friendly interface. The layout should be neat to enable you to find what you need with ease. For instance, if you want to see all the sports and odds that the bookmaker offers, a neat layout will make it easier for you to do so.
The homepage should have helpful filter menus that you can use to navigate to the extensive sections where everything else under a given category is located. Also, you will be looking for a bookmaker with excellent safety technology to enhance your security and privacy.
You should spend some time navigating around a website before registering. Make sure you go through the terms and conditions to know what you can expect as a bettor in a site that you are interested in. Good websites provide relevant information that players may need to feel comfortable and enjoy their sports betting journey.
Range of Betting Options
You should ensure a sportsbook offers sports and bet types that you would like to bet on. Sites with diverse betting options are better since they offer you a range of choices. Besides, with several bet types available, you can easily determine the ones you are comfortable with.
You would also want to find a site where you can place bets on your mobile device if you are a fan of mobile gaming. Finding a bookmaker optimized for mobile sports betting would be great, especially if you are rarely near your computer.
If you love a site with downloadable apps, then you need to look for a bookmaker that has an app that is compatible with your operating systems. You should, however, note that most sites are compatible with iOS and Android devices only.
Bonuses and Promotions
Incentives are offered by sportsbooks to either attract or retain customers. If you are the type of players who love bonuses, you may need to consider a bookmaker with different promotions on offer, regardless of whether you bet on Premier League football or American hockey.
While bonuses are exciting, ensure you read the bookmaker's wager requirements terms. You may find that while a site may offer you fantastic perks, it may have rather ridiculous requirements that you will find hard to meet.