Betting tips for West Ham VS Arsenal 12.01.2019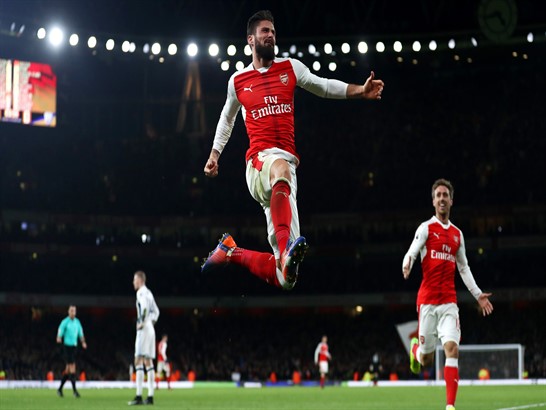 West Ham and Arsenal come face-to-face this Saturday at the London Olympic Stadium, a challenge for the 22nd round of the Premier League. After two consecutive games without being able to win, the Hammers beat Birmingham City and advanced to the FA Cup on Saturday. On the other side arrives an Arsenal that has been redeemed of the defeat at the hands of Liverpool, triumphing in the following two games that disputed, being one of them also for the Glass of England, on Blackpool.

West Ham are in 10th place with 28 points, with 8 wins, 4 draws and 9 losses, with 29 goals scored and 32 goals conceded. After a win over Southampton (1-2), West Ham lost to Burnley (2-0) and then drew 1-1 at home to Brighton (2-2), beating Birmingham City last weekend ( 2-0) in the FA Cup. The Hammers are in a positive mood, they have won 6 of the last 9 consecutive games, eight of which are in the Premier League, and now have a good advantage over relegation places, with 12 points above the water line .

The set led by Manuel Pellegrini already has 11 matches played in their domains throughout this season, for the English championship, won 4 and lost 5, accounting for a total of 16 goals scored and 18 goals conceded. The team has been up the form and present better arguments within the four lines, and is still showing quality on the counterattack. However, the Chilean coach continues to see several players out injured, as is the case of Winston Reid, Manuel Lanzini, Carlos Sanchez, Andriy Yarmolenko, Ryan Fredericks and Jack Wilshere, as well as other conditioned elements such as Arnautovic, Chicharito and Balbuena.

Arsenal, in turn, is ranked 5th with 41 points, with 12 wins, 5 draws and 4 losses, with 46 goals scored and 31 goals conceded. After a 1-1 draw at Brighton (1-1) and a 3-1 defeat at Liverpool (5-1), the Gunners returned to winning ways in the last two games by beating Fulham (4-1) and Blackpool -3), the latter for the FA Cup.

Only for the championship, the Unai Emery-oriented team lost only 2 of their last 19 consecutive matches but failed to win any of their past four games as visitors, thus conceding only two defeats. Arsenal can not continue to lose points because they have already allowed Manchester United to close, with only 3 points separating the two teams, although the vast number of injuries are conditioning the moment of the team in the championship. Still, it has been confirmed that Shkodran Mustafi, Laurent Koscielny, Hector Bellerin, Nacho Monreal, Konstantinos Mavropanos and Mesut Ozi are training normally again with the team, while Roby Holding, Danny Welbeck and Henrikh Mkhitaryan are all injured.


West Ham has gone up in shape and within their domains will seek to continue the good moment. On the other side comes an Arsenal that has returned to the victories and arrives here with a talented squad and that begins to recover. Although the Gunners are a team that scores many goals per game, it is also a team that concedes goals very often, and against a West Ham with talented strikers, this challenge could become an animated game with several opportunities at both ends of the field.