Betting tips for Werder Bremen VS Bayern Munich 16.06.2020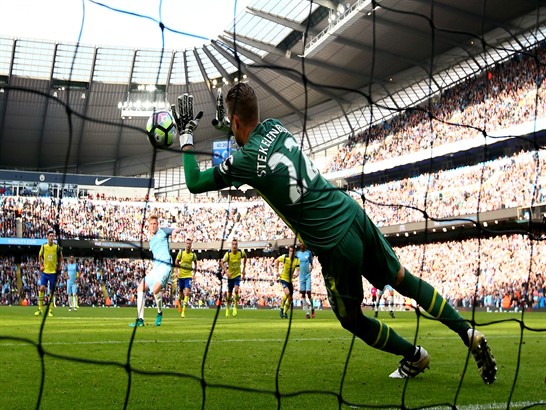 Werder Bremen had a crushing 5-1 win over Paderborn the day before and that gave him a necessary career boost to avoid relegation - he now seeks to end his streak of 21 consecutive losses against Bayern Munich in all competitions. To do so, he needs to improve his average of 2.06 goals per game this season in the Bundesliga.
However, Bremen are the worst home team in the entire division as they have achieved just one victory in that condition throughout the season (the lowest number in the Bundesliga - G1, E3, P11) and averaged just 0.6 goals. per game in this venue (the worst in the league). He has conceded at least two goals in 11 of the last 12 official clashes he has played against Bayern in this venue and on six occasions, they scored at least three times.
Bayern can win their eighth consecutive Bundesliga title if they keep all three points in this clash and have a great opportunity to do so as they have won each of their last 13 official matches. Each of his last three wins ended with goals from both sides and the same has happened in four of the five previous clashes against this rival, so this clash could perfectly be one round trip.
In addition, Bayern is enjoying a streak of eight consecutive Bundesliga road wins - in seven of those wins he won by a -1 handicap. In fact, he has the best record in the division as a visitor (G11, E2, P2) and has the best attack in the league playing away from home, with 2.8 goals scored for commitment. He's been ahead at halftime in ten of his 11 league wins in that condition (MT: G10, E4, P1).
Players to Watch: Davy Klaassen scored a brace during the first half on the previous day - he has scored his last four official goals during the first half. Meanwhile, Robert Lewandowski will return to the starting lineup after a suspension and has scored a double in each of the last two clashes he has played against this rival.
Statistics to consider: Six of Bremen's last seven official defeats had a margin of at least two goals.
Each of Bayern's last four games away from home in the league have scored goals during the last 15 minutes of the first fraction.
Both teams scored before the break in three of the last four Bundesliga clashes with each other.
Werder Bremen VS Bayern Munich Prediction:X/2 5.50
Werder Bremen VS Bayern Munich Betting Tip: Over 3.5 Goals @ 1.80
Werder Bremen VS Bayern Munich Score Recommendations: 1-3 7.00