Betting tips for Sassuolo VS Juventus 10.02.2019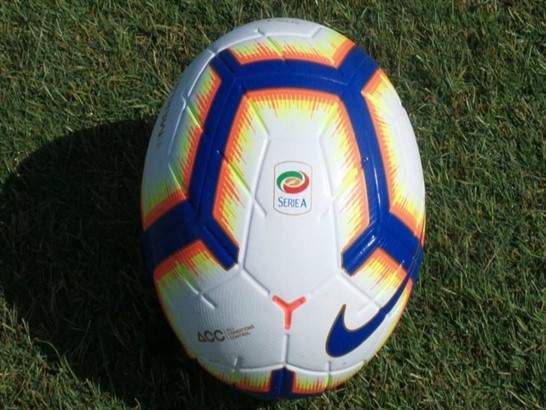 Sassuolo and Juventus face each other on Sunday at Mapei Stadium - Città del Tricolore in Reggio Emilia, in a match against the 23rd Serie A round. Sassuolo finished a record of three consecutive defeats and arrives here without losing none of the last three challenges, now aiming to catch the isolated leader of the table. On the other side comes a Juventus looking to redeem themselves from a draw against Parma, and trying to keep Naples as far as possible.

Sassuolo occupy the 11th place with 30 points, 7 wins, 9 draws and 6 losses, with 34 goals scored and 33 goals conceded. The team redeemed themselves at the hands of Atalanta (2-6) and came here unbeaten in the last three successive games, drawing away with Inter Milan (0-0), beating Cagliari (3-0) and drawing final day in Genoa (1-1). At home the team has already won 11 league games, winning 4 and losing only 2, scoring 22 goals and 21 conceded goals.

The team is very comfortable in the table, and it is to 5 points of the places of access to the European competitions. Still, Sassuolo does not seem to have enough guns to secure a place in the top-6 table, but will try to at least stay ahead of the 9th and 10th Fiorentina and Torino, both with 31 points. Magnanelli and Marlon Santos, both injured, and Alfred Duncan, punished, are confirmed casualties. However, to play with the support of his public, Sassuolo will seek to take advantage of Juve's defensive lows and add at least one point.


Juventus, in turn, occupies the first place with 60 points, fruit of 19 wins and 3 draws, with partial of 46 goals scored and 15 conceded goals. After winning the Italian Super Cup against AC Milan (1-0), Juve beat Chievo (3-0) and Lazio (1-2), but ended up disappointing against Atalanta by losing in the Italian Cup 3-0), prolonging the disappointments until the last day, where he drew 1-1 at Parma (3-3). Juventus are unbeaten in the Italian championship and have added great results out of doors in the competition, won 9 of the 10 games they played, tying the rest, scoring a total of 21 goals scored and 7 goals conceded.

The Turin side have not been as well as they did in the first round of the league, but they are now in a time when they need to reach the top of their form, even as they see the clash with Atletico Madrid for the Champions League to come . Massimiliano Allegri can not count on four important players, being three of them central defenses, being then Juan Cuadrado, Barzagli, Chiellini and Bonucci from outside, injured. After two consecutive games without a win, Juve will certainly seek to return to winning ways, gaining confidence for the coming games and trying to keep Naples as far away as possible.