Betting tips for Russia vs Saudi Arabia 14.06.2018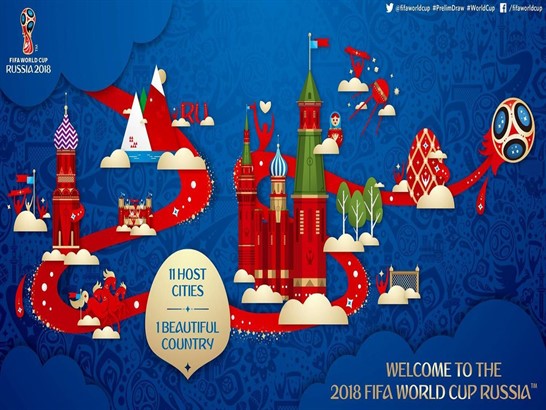 The host opens the tournament by facing Saudi Arabia in the opening match of the 2018 World Cup, corresponding to the 1st round of Group A. <a href="https://extratips.com/russia-vs-saudi-arabia-odds-betting-tips-h2h-results-live-center/" rel="noopener" target="_blank">Rusia</a> does not arrive in good time to its tournament. If in the Eurocup of France they went through more pain than glory despite having a large group of quality players, having been inactive from the competition (as a host, it was already classified) it seems that nothing has been good.

Stanislav Cherchesov has been chosen to lead the Russian side, who have not won any of the last 7 friendly matches they have played. Last November, the host received a visit from Argentina that, despite playing a regrettable match, took the match in the last moments of the match, with an illegal goal by Sergio "Kun" Agüero. Days later, Spain gave them a tie to 3 that could end up in a <a href="https://extratips.com/teams/russia/" rel="noopener" target="_blank">Rusia</a>massacre, so that at least they dismissed the 2017 with some hope. However, 2018 has been just as bad, with losses to Brazil (0-3), France (1-3) and Austria (1-0) and a 1-1 draw against a totally out-of-shape team, such as Turkey, 8 days ago.



Saudi Arabia won the ticket for the World Cup, placing second in the Asian qualifying group. The former Argentine coach Edgardo Bauza has been chosen to take the Arab team back to a World Cup, with a record of 6 wins, 1 draw and 3 losses in the 10 games played against Japan (which ended up leader), Australia, Emirates Arabs and Iraq.

After finishing leader of the previous Group, winning 6 of their 8 matches, the Saudis started this final phase with a victory Thailand at home (1-0) and a victory in Iraq (1-2). Australia took a draw in Saudi Arabia, before the defeat to the United Arab Emirates (3-0) and the first defeat, in Japan (2-1). Another defeat to Thailand (0-3) and the hard-fought victory at home against Iraq (1-0) left the first place to shot. However, the two defeats against Australia (3-2) and the United Arab Emirates (2-1) left everything in the air before receiving Japan in the final match. A new triumph for the minimum (1-0) was worth to re-classify the team for the World Cup, marking a milestone in the history of Saudi football.

Nawaf Al Abid was, with 5 goals in 9 games (4 penalties) Bauza's top scorer, in which only three more players (Al Muwabad, Al Sahlawi and Al Shehri) have scored more than one goal each.


<a href="https://extratips.com/teams/saudi-arabia/" rel="noopener" target="_blank">Arabia Saudí</a> have played three friendlies in this 2018, winning 3-0 over Moldova, falling 4-1 in Iraq and conceding a draw in Ukraine to 1. Then lost 4-0 in Belgium, won 2-0 to Algeria and Greece , fell to Italy (2-1), was overwhelmed by Peru (0-3) and competed with Germany (2-1).

The World Cup will not open with an easy game to watch. The locals have not won in the last 7 games (it's against some of the big favorites to the title), and comes without winning in 6 home matches. The Saudis are not better either, with 3 games played as a visitor losing. The nerves can play against the Russians, who despite everything must win for the civil or criminal in a game of few goals.
Russia vs Saudi Arabia Prediction: X/1 5.50
Russia vs Saudi Arabia Betting Tip: Over 2.5 Goals @ 1.80
Russia vs Saudi Arabia Score Recommendations: 2-1 10.00