Betting tips for Paris SG vs Monaco 15.04.2018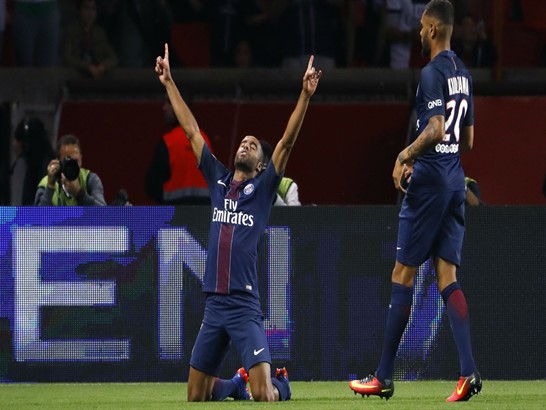 The PSG leads with a firm hand Ligue 1, adding 84 points (27 wins, 3 draws and 2 losses in 32 games), with an advantage of 14 points over the current champion and 24 over Olympique Marseille, so it can be proclaimed champion winning this match.

Two weeks ago, those of Emery added the title of the League Cup, defeating the Monegasque team by 3-0. The Parisian side added 9 consecutive victories since losing to Olympique Lyon (2-1). That defeat hardly had transcendence compared with the hard European elimination before the Real Madrid (3-1 in Madrid, 1-2 in Paris). In the group stage of the Champions League, the capital had scored 5 goals in the first 5 games played, including the 3-0 first leg match against Bayern Munich in the Parc des Princes. Precisely the PSG defeated them 3-1, with which the Emery maintained the position of privilege. However, in the round of 16 the team fell to Real Madrid, which coincides with the injury of Neymar Jr. has left the Parisians with a bitter feeling this season.

Kylian Mbappe is doubtful for this game in which his new team could be proclaimed champion. It would be the second league title for in his two seasons as a player with a professional record in Ligue 1.

Monaco occupies the second position in Ligue 1, with 70 points, 14 PSG and 7 ahead of Olympique Marseille after adding 21 wins, 7 draws and 4 losses in 32 games played.

The Paris SG champion lost the League Cup final against PSG), was eliminated from the French Cup by Olympique Lyon in 1/16 final, and could not get into the second round of the Champions League, with that his great goal is to get into the next edition of the European competition.

In the last 4 days, AS Monaco has added three victories, the last against Nantes de Ranieri last weekend. The Colombian Radamel Falcao, author of 18 goals in 23 games, is the only one of the players who shined last year and is still in the team that is performing at its highest level.



PSG has won the last five matches between them, from a draw to 1 in January 2017. In those five games, they have always scored more than 2 goals and in three of them both teams scored.

The most recent precedent was the final of the last League Cup in which despite the 3-0 for Parisians, AS Monaco competed with Emery on an equal footing. However, PSG's good defense limited the chances of Falcao, the only top player of the rojiblanco team, who missed Mbappe a lot.

The prediction is that the PSG will win this game, proclaiming itself the Ligue 1 champion, and will do so without conceding a goal.
Paris SG vs Monaco Prediction: 1/X 8.80
Paris SG vs Monaco Betting Tip: Over 3.5 Goals @ 1.80
Paris SG vs Monaco Score Recommendations: 2-2 10.00