Betting tips for Napoli vs Torino 06.05.2018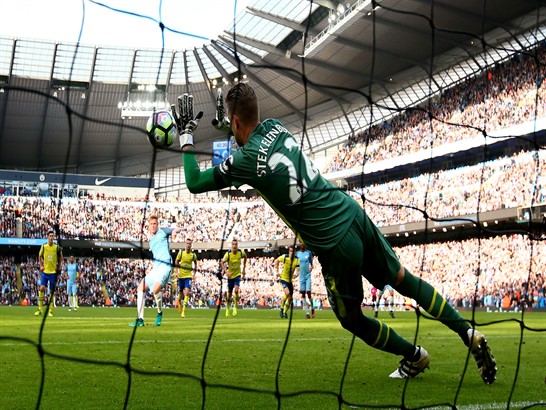 The Partenopean side can give the title directly in this match to Juventus if they do not beat Torino on the last day of Serie A. The Napoli came close to a point to the Vecchia Signora 2 days ago, after winning in Turin by 0-1. With the defending champions taking a win in extremis at San Siro against Inter, the Neapolitans played surprisingly in Florence (3-0), leaving the Turin advantage in 4 points to 3 games of the Italian league final, in which sum 84 points in 35 days. In the last 6 games, the Napoli added 3 wins, 2 draws and the painful defeat last week at Artemio Franchi Florentine.

In the Champions League, the team was eliminated after finishing third in Group F, after Manchester City and Shakhtar Donetsk. Matched with RB Leipzig in the Europa League, the Neapolitan team could not complete the comeback in Germany despite winning 0-2 (he had lost 1-3 in San Paolo) and was eliminated.

El Torino has come back from the replacement of Sinisa Mihajlovic by Walter Mazzarri. After moving away from the bottom of the table (it became twelfth), the Bull has settled in the middle zone, guaranteeing the 10th place whatever he does with 47 points in 35 games.

Knowing that Fiorentina and Sampdoria are far from their reach, the Turinese have relied on the last 4 days, adding two draws and two defeats (in the last two games) after having linked the best football of this irregular season.

Andrea Belotti, who last year was one of the top scorers of the championship, has only scored 9 goals in 29 games, paying with low performance the physical problems that have dragged. It is the Spanish Iago Falqué who, with 11 goals in 34 games, leads the table of maximum achievers of a team.



In the last 25 matches, Napoli won 11 times, with 9 draws and 5 victories for Torino. The last one was in Turin (1-0 in March 2015). Since then, Napoli has won the next 5 duels, beating in the last three.

It is a life or death match for Naples. Precisely because they do not play anything, their rivals could be even more dangerous but the key factor in this analysis is the hatred between Torino and Juventus, which will try not to give the title even at the cost of a team full of little usual.

In the forecasts, the Neapolitan victory is given as safe, with a very low quota for the partenopean triumph. Looking for a better quota to recommend, the prognosis is that more than 3.5 goals will be scored, given that in the last three matches there have always been at least four goals scored. Possibly, in case of victory of Juventus on Saturday, the Neapolitans will not be worth this triumph of much.
Napoli vs Torino Prediction: 1/1 1.50
Napoli vs Torino Betting Tip: Over 3.5 Goals @ 1.80
Napoli vs Torino Score Recommendations: 3-1 10.00