Betting tips for Manchester City VS Chelsea 10.02.2019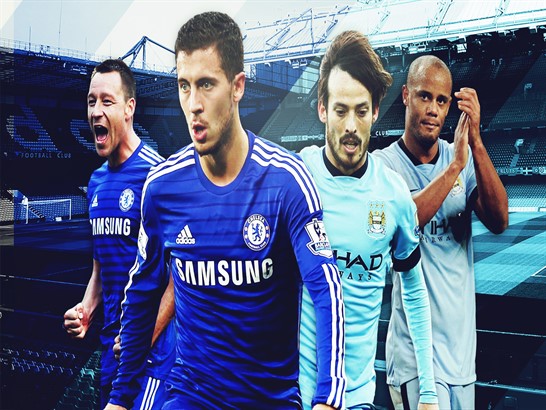 Manchester City and Chelsea come face to face this Sunday at Etihad Stadium, a challenge to count for the 26th day of the Premier League. Manchester City took their best against Everton on their final day and, with a breakthrough against the other teams, they overtook Liverpool at the table and returned to the top of the league. Chelsea have redeemed themselves of a disappointing, heavy, defeat against Bournemouth and went to thrash the red lantern Huddersfield, gaining confidence again.

Manchester City are in 1st place with 62 points, with 20 wins, 2 draws and 4 losses, with 68 goals scored and 20 goals conceded. After their disappointing defeat against Newcastle (2-1), Manchester City have redeemed themselves and are now here after two consecutive victories, beating Arsenal (3-1) and Everton (0-2), thus far Liverpool on the overall leaderboard and now occupying the 1st place, although with an extra game against the Reds.

At home the Citizens have 13 games played for the championship, of which they won 12 and lost the rest, with 43 goals scored and 11 goals conceded. The only defeat at home came at the hands of Crystal Palace (2-3), and since then the team led by Pep Guardiola have won the following 3 challenges against Liverpool (2-1), Wolverhampton (3-0) and Arsenal (3-1). City have already wobbled a few times this season, and it was fortunate for Liverpool to have slipped in the last two games. Now, in order to give no further chance to his Merseyside rival, winning this match against Chelsea is crucial. Guardiola still can not count on Benjamin Mendy, Kompany and Bravo, the three injured.



Chelsea, ranked fourth with 50 points, with 15 wins, 5 draws and 5 losses, with 45 goals scored and 23 goals conceded. After two consecutive defeats against Arsenal (2-0) and Bournemouth (4-0), Chelsea redeemed themselves on the final day and won the red light Huddersfield (5-0). This victory in the last round came in a very good hour, with the Blues managing to stay in 4th place, 2 points above 5th Manchester United and 3 points above the 6th Arsenal, already seeing Tottenham too far, in 3rd place with 7 points ahead.

It should be clear that the team led by Maurizio Sarri has a little more difficulty in playing out of doors, winning 7 of the 12 games in the competition, losing 4, scoring 19 goals and 14 goals. Counting for the League Cup, Chelsea have lost their last three away matches, Tottenham Hotspur, Arsenal FC and Bournemouth, scoring seven goals in a row. The team hopes to achieve a result similar to the one that started in the first round of the championship, won the Manchester City Stamford Bridge 2-0, and with Higuain leading the line of attack, chances of success become a little better.



Manchester City can not make any more mistakes or can say definitely goodbye to the title, although Liverpool have a game schedule much more complicated than this set of Manchester. Chelsea thrashed modest Huddersfield on the last round but out of doors has not been able to succeed more recently. Therefore, it is to be believed that City take the best in this match, although Chelsea, now reinforced with Higuain, has weapons to damage the Ederson goal.