Betting tips for Lithuania vs Romania 11.10.2018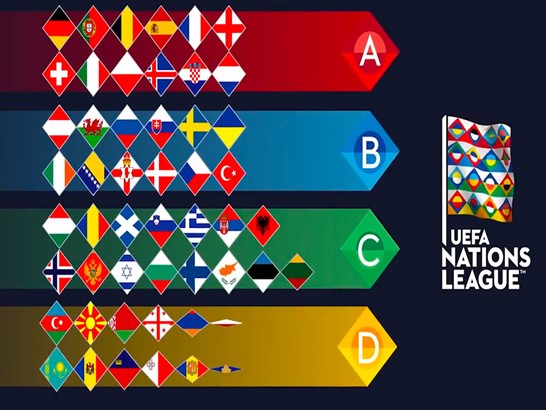 On Thursday, on October 11, at 21:45, Romania will travel to Vilnius on "LFF Stadium", where it will play with the Lithuanian team, in a game where I expect Romania national team to triumph .

Lithuania

Although it is the home team and has the advantage of own land, Lithuania is seen as outsider in this fight, as betting houses give it, yet to face a stronger but even more experienced opponent.
The Lithuanians do not have any qualifying for a final tournament, and most likely will not get one in the near future.
In this edition of the National League, the national team trained by Edgaras Jankauskas started on the left, losing the two games so far, being defeated first by Serbia on his own land, following a failure with Montenegro in dispatch, in disputes with them winning three goals, without marking any one.
For Lithuania, the advantage of own terrain can play an important role because the playing area is a synthetic one, which can cause difficulties for Romania.
Asked how he thinks the Vilnius game for Romania, Deividas Matulevicius, now legalized by Rapid, replied: "It is very difficult, because of the synthetic ground that the match will be played on. It is an area that further cancels the difference but it will have problems there, because the ball runs differently, the muscles work differently For an unusual team with the surface it is not easy to handle the synthetics England has just beaten 1-0, with Slovenia I made 2-2 after I led 2-0 at the break. You do not see much in Lithuania's defeat at home with 0-2 or 0-3.

Romania

In terms of value, Romania is over its opponent, which is why bookmakers give it as a favorite in this dispute, but it will not have an easy task, considering that it will play away on a rather difficult terrain.
"Tricolorii" missed the qualification of the World Championship, but they have as objective the return to EURO, a tour that will be held in Romania.
The national team coached by Cosmin Contra started shy in this edition of the League of Nations, in the first match getting only one point in front of Montenegro, on his own field, then following a very good match made in Serbia, where he drew in a the spectacular game ended 2-2.
Although he was selected for the matches with Lithuania and Serbia, Constantin Budescu will not play in these two games, having an older injury, which has worsened, so doctors recommended him to stay away from the lawn for three weeks.
Gabi Tamas, returning to the first position after a three-year break, is optimistic before this defeat and hopes that Romania will leave with all the points in Vilnius: "" We are statistically over Lithuania, but let's not forget what was in Cluj. then I was over, at what batch we were And I lost Now everybody let go ... And Tataruşanu, Pantilimon or Niţă, who's in the gate, it does not matter And the Mystery ... And Lobonţ It does not matter With Lithuania it does not matter how, but we have to win. "
Lithuania vs Romania Prediction: X/2 5.00
Lithuania vs Romania Betting Tip: Under 2.5 Goals @ 1.80
Lithuania vs Romania Score Recommendations: 0-2 10.00