Betting tips for Hoffenheim VS Mainz 24.11.2019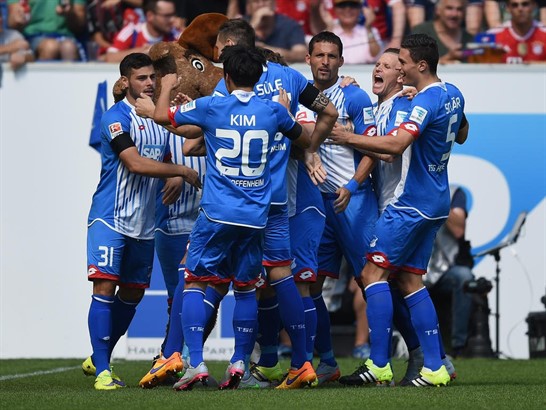 Going through a great moment, Hoffenheim will face this game in a very good mood since he has won his last six games in all competitions; in each of them he managed to score two or more goals and in three he did not receive goals against. Depending on other results, another victory could lead them to the second position of the classification.
"Die Kraichgauer" has lacked consistency in his last home games - he has won or lost his last four clashes in this venue by a score of 2-0 or 3-0 (G2, P2). Four of his five home games in the league have also contained more than 2.5 goals, while Hoffenheim has also only conceded a goal at home within the first 30 minutes of any home game so far.
The Mainz can rely on his victory during the last time he faced the Hoffenheim; That has been the only defeat of the Hoffenheim in the last seven games. Unfortunately for "Die Nullfünfer", he has not left his goal unbeaten in the Bundesliga since May and his results have not been very good to date (G3, E0, P8).
Failure to receive goals against is particularly important for Mainz - he has lost six of his seven league games in which he has allowed the first goal of the compromise. The need to improve the defense is further emphasized by the fact that Mainz has conceded more goals (six) from minute 81 onwards than any other team in the league.
Players to follow: Jurgen Locadia has three goals in the last three games of the Hoffenheim in the Bundesliga. Each of those goals was the first or last of the match.
The Swedish international Robin Quaison has scored in the three victories of the Mainz league, including his only win as a visitor against Paderborn.
Statistics to consider: Hoffenheim failed to score before the break in eight league games this season (72.73%).
Nine of the 11 Mainz games in the league this season have produced more than 2.5 goals in total.
Mainz has lost almost four times the number of games they won as a visitor in the Bundesliga since August 2018 to date (G4, E2, P15).