Betting tips for Hertha Berlin VS Bayern Munich 19.01.2020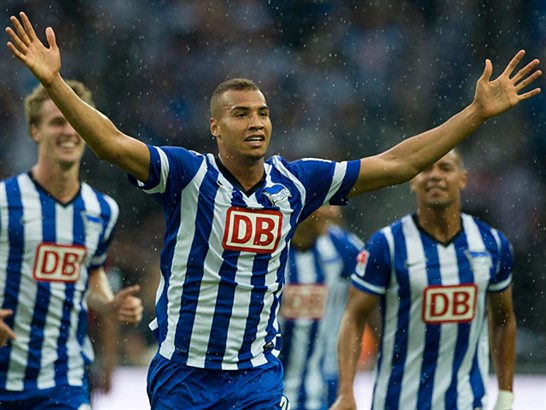 Hertha Berlin is going through a good state of form at the time that he needed it most, since he is undefeated in his last four games of the Bundesliga (G2, E2). However, the goals could take time to arrive since those four games have averaged only 1.0 goals before the min. 60 and only 0.25 before the break. Both victories (both by 1-0) registered score 0-0 at the break.
In a bad omen for them, Hertha has achieved only one point in the league of nine possible when he is the weakest opponent according to the bets playing at home during this season. He is expected to lose this shock and under that argument, each of Hertha's last three losses at home in the league have followed the same pattern - goals from both teams and more than 2.5 goals in total.
Bayern Munich won three consecutive victories in the Bundesliga before the winter break (GF 11, GC 2). All those games saw how the Bavarian team scored exactly twice during the last ten minutes of each half, earning a net total of seven points through those six goals in question.
It should also be noted that Bayern have registered five of their last six away victories in the Bundesliga by a final margin of two or more goals in total. Those five matches registered Bayern opening the scoring during the first 20 minutes of the match and, in addition, the current Bundesliga champion went ahead to rest on each occasion.
Players to follow: Vladimír Darida scored a decisive goal during the first 15 minutes of the second half in Hertha's last victory as a local. He is the only Hertha player who has scored goals at home since the November FIFA Date ended.
Bayern have scored more than three goals in their last three league victories. On each of those occasions, Serge Gnabry scored the first or third goal of his team.
Statistics to consider: Four of Hertha's last five halves during a defeat at the Bundesliga home have produced a score of 2-1.
Hertha's last three losses at home in the Bundesliga have followed the same pattern - the capital has received two goals during the first half in each of them.
Three of Bayern's last four victories "in zero" as a visitor in the league have seen them win at least the second half by a 2-0 score.