Betting tips for Frosinone VS Inter 14.04.2019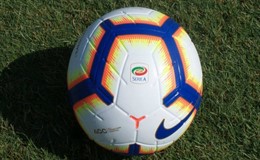 The Frosinone receives the winners of the triplet in 2010 after winning consecutive victories in the Serie A (SA) for the first time this season, but still comes to this day seven points to leave the red zone. He has never won three consecutive SA matches and has not been able to score at the inter in three previous matches against them in the league.
It is still the second worst attack in the league (25 goals in favor) and has the third worst defense (56), at the same time that it has left its unbeaten goal in only two occasions during the entire SA campaign. The 3-2 home victory against Parma also came after a run of five consecutive home defeats in the SA, and Frosinone has won only 34.78% of its points at home (eight of 23).
Inter Milan come into this weekend with a five-point lead over AC Milan and Atalanta, but have lost four of their last 11 SA matches (G5, E2, P4). That equates to 57.14% (four) of his seven losses throughout the season, although he still has the second best defense of the SA with only 25 goals against.
His performance as a visitor remains equally complex as Inter have suffered four defeats in their last 11 home away matches in the SA (G4, E3, P4). However, they have only lost once in their last five games (W3, D1, L1) and managed to score all points in the majority (five) of their eight visits to clubs that are in the bottom half of the standings (G5). , E1, P2).
Players to watch: Daniel Ciofani (FRO) wants to score in three consecutive SA matches for the first time this season, while seven of the goals scored by Mauro Icardi for Inter have come as visitors.
Statistics to consider: The Frosinone has conceded 13 of its 56 goals in the SA in the last 15 'of the matches.
Inter have scored 16 of their 47 goals in the SA season in the same period.
17 of the 25 Inter matches that did not finish tied have had a difference of one goal in the final result.