Betting tips for FK Crvena zvezda VS Tottenham 05.11.2019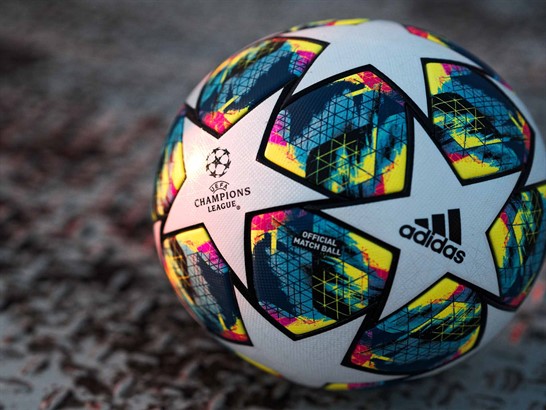 The humiliating 5-0 suffered by the Red Star of Belgrade as a visitor against Tottenham, on the third day of the UEFA Champions League (UCL) group stage, marked his near-perfect ten-game performance (G9, P1). In the nine victories, Red Star had an average of 3.44 goals per game and conceded less than 1.5 goals in each of them.
Impressively, the Serbian cast has only lost two of its last 21 European competition matches at home (G11, E8, P2). Last year's edition of the UCL saw them keep five clean sheets in their seven home games, and they have also conceded a goal or less in 11 of their last 12 UCL home games (including the previous phase).
After Sunday's 1-1 draw against Everton, Tottenham already accumulates eight official consecutive games without winning away from home if only the 90 regulatory minutes are counted (E5, P3). In six of those games he allowed more than two goals against.
In addition, each of their last five official away matches have seen the Spurs fail to score more than 1.5 goals in total. This is disturbingly combined with the fact that Tottenham has a fairly poor record in its last six games as a visitor to the UCL group stage (G1, E4, P1).
Players to follow: Red Star striker Richmond Boakye scored in the last game of his home team at the UCL and also scored on Saturday when he was returning from an injury. He scored both goals after the 80th minute of the match.
The two official goals scored by Spurs attacker Lucas Moura this season have occurred during 2-2 score draws. Moura has also been the first scorer of Tottenham (not counting goals of the stopped ball) in the last three group phase matches of the UCL of the Lilywhites as a visitor (E3), getting the second overall goal in each. It also adds the last four goals of open game as a visitor of Tottenham in the UCL.
Statistics to consider: Four of the last five official Red Star matches have produced more than four goals.
Only two of the last seven official Red Star matches have scored goals from both teams.
Two of Tottenham's last three away games at the UCL have followed the same pattern: Tottenham scores exactly twice in the first half hour, but has not won.
FK Crvena zvezda VS Tottenham Prediction: X/2 5.50
FK Crvena zvezda VS Tottenham Betting Tip: Over 2.5 Goals @ 1.80
FK Crvena zvezda VS Tottenham Score Recommendations: 1-2 10.00