Betting tips for Fiorentina VS AC Milan 11.05.2019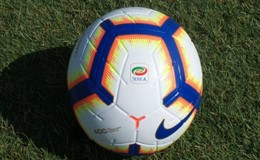 If Fiorentina want to return to the road of success after a series of 11 games without victories in the Serie A (SA), the key to its success may be in the second half as the cast of Florence has marked 63.83% of his goals in the league this season after the break.
In addition, the local team still does not win as a local in the SA this calendar year and since the last time they came back from a disadvantage to win at home, the viola team has won only one local point of 12 possible when they receive the first goal of the match in that condition.
However, late goals may not all come from Fiorentina. AC Milan have enjoyed scoring between minutes 65 'and 80' in recent games, scoring three of their last four league goals in that period.
But overall, AC Milan have won just one of their last seven SA matches at this venue; each of those matches ended with at least one cast without being able to score and with less than 1.5 total goals before the break.
Players to watch: Fiorentina striker Federico Chiesa scored the winning goal during the second half when these teams met in December.
AC Milan striker Krzysztof Piątek has scored eight goals in the league since his arrival in January. Contrary to the main theme of this match, he has scored his last two goals in the first half.
Statistics to consider: Fiorentina have scored close to one third (29.79%) of their league goals in the last 15 '.
This gives additional relevance to the fact that there have been four goals after the 70th minute in each of the last three AC Milan matches against Fiorentina in the league.
In an additional echo of their goal habit in late moments, Fiorentina won the second half with a score of 2-0 in their last two home wins in the SA.
Three of the last four visits of Milan to Fiorentina in the context of the SA that ended in triumph or defeat followed the same pattern: the eventual winner went ahead at halftime.