Betting tips for Crystal Palace VS Manchester City 14.04.2019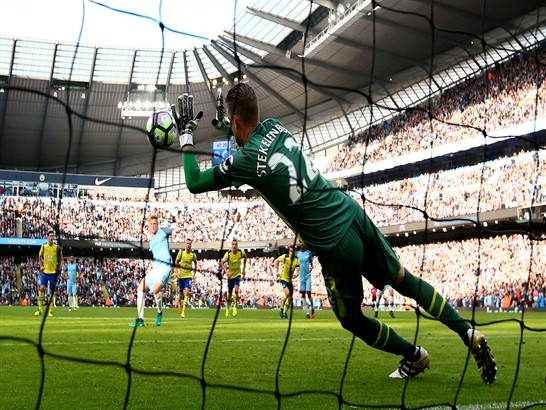 Crystal Palace has the accolade of being one of four teams to beat Manchester City in the Premier League (PL) this season. That match was a showdown in which the Eagles scored three goals but also received four yellow cards.
Three consecutive LP games that involved the Palace had less than three goals, and in general this season, only one team has played fewer such games than Crystal Palace (13, 39.39%). However, in contradiction, three of the last four meetings against City have ended with no less than five goals in total.
Preparing to face a team they have not beaten in their last two games before this one, City will play their fourth official match in two weeks. In spite of its tight schedule, it is worth mentioning the good moment that the City is going through in the PL, since Pep Guardiola's men have won eight consecutive victories - in six of them they did not receive goals against.
However, the fact is that City have been leading the rest in 68.75% of their LP games this season - the league's highest total by a considerable distance. In addition, before their current winless streak against the Palace, City had won seven straight matches against this opponent in all competitions, while scoring four or more goals in four of those crashes.
Players to watch: The Palace penalty expert, Luka Milivojević, scored his 11th goal of the season the previous day. However, he still has to reach the total of City's top scorer, Sergio Agüero, who has 19!
Statistics to consider: The Palace has conceded precisely two goals in 31.25% of its games at home in the PL this season.
Four of the last five official games City has played outside Manchester have ended with two goals or less.
The Palace have averaged 3.2 yellow cards in their last five official games against City.