Betting tips for Chaves vs FC Porto - 11.02.2018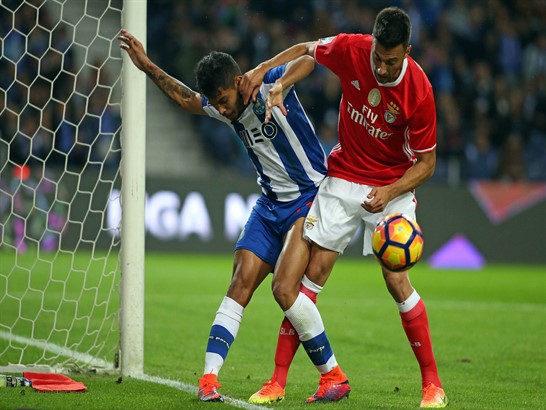 Great match of the day, with a Desportivo de Chaves approaching European position, being now only three points from fifth place, Rio Ave, and an FC Porto that, in the first place, needs to keep pace to not be surpassed by his persecutors. The quality of play of the transmontanos will be able to show in a blue and white team that has been able to remain in the first place, now as more options, but also in a phase of greater exigency, in terms of calendar and the level of decision in the games.

For the Sport of Chaves, its moment of affirmation coincides with a break of Rio Ave, which allows an approximation in the league table. With only three points away for a fifth place that may be synonymous with European qualification, the team's speech does not change, but the goal is clear. Since the beginning of the season, incidentally, it was implied that the desire to return to have the team flaviense in a European dimension. To stay in the pursuit of Rio Ave, it is very important to score against FC Porto, in a meeting in which the mighty transmontanos enter without favoritism, but with a vision that can cause problems to his opponent. For the quality revealed in the control of the ball, by increasing solutions at the midfield level and by playing at home, the Chaves have a possible advantage to exert on the adversary of this Sunday's carnival. Tiago Galvão and João Patrão, injured, are absences, while Jefferson is in doubt. With Pedro Tiba on the way back, there could be a stir in the midfield.

For FC Porto, this is one of those games where you have to win. The team reclaimed the first place last week, winning against SC Braga, taking advantage of Sporting's defeat at Estoril, and now has two points of advantage to hold (which can even be multiplied if the team goes around the play area before the Estoril). Winning at Chaves means not giving the competition a chance to overtake you, even temporarily, or to get closer when the schedule is right. With more options on the squad after the market closes in January, Sérgio Conceição now seems to have another ability to manage his weapons, although it is understandable that some players reveal, at this stage of the season, some fatigue and accumulated fatigue. With the injury of Danilo, the midfield has gained another dynamic, with an excellent coexistence between Herrera and Sérgio Oliveira, and it may come from there that the best FC Porto has to present in Chaves. At the same time, approaching the clash with Liverpool in the Champions League game, there may be extra pressure on the players of the blue and white team. Ivan Marcano and André André are also doubts for this game.
Chaves vs FC Porto Prediction: X/2 1.80
Chaves vs FC Porto Betting tip: Over 2.5 Goals @ 1.80
Chaves vs FC Porto Final score recommendations: 1-2 10.00