Betting tips for Augsburg VS Schalke 03.11.2019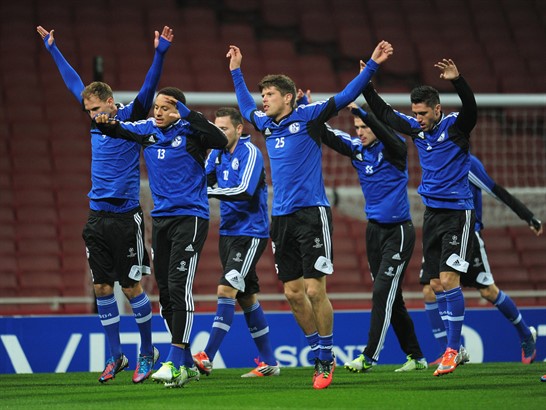 Augsburg have won only one of 16 previous Bundesliga games against Schalke; That victory came in December 2015. For this reason, among others, Augsburg will be eager to improve its current 25% victory rate when scoring the first goal (G1, E2, P1).
In any case, the matches of the home team tend to have fairly rapid starts - 29.03% of their goals scored / conceded (nine of 31) have been scored during the first 15 minutes of their Bundesliga clashes. Overall, seven of the nine Augsburg games in the Bundesliga so far have produced goals in both goals. Six have produced more than 2.5 goals in total.
Masters in the art of enduring the result when he opens the scoring, Schalke has not lost after scoring first in the Bundesliga this season (G3, E1). Leading in the break could be vital, as seven of Schalke's matches have produced the same result both at the break and at the end of the match.
Unlike the home team, the visiting team has stood out for their performances during the second season - they have scored 16 of their 23 goals after the break. In addition, 'Die Knappen' has conceded only nine goals from the Bundesliga so far and a third of them allowed them against the current champion and favorites to the title, Bayern Munich.
Players to follow: Florian Niederlechner of Augsburg has four goals in three Bundesliga games against Schalke. That is your best personal record.
Meanwhile, Amine Harit of Schalke has been the last scorer in two of the three Bundesliga matches where he has scored.
Statistics to consider: The last eight games of the Augsburg Bundesliga had the same result both at the break and at the end of the match.
Augsburg is still the only team in the Bundesliga that still doesn't win a match if only the second half is counted.
Schalke have received a third of their league goals against after 75 minutes.
Three of Schalke's four victories in the league this season have been enough to void a -1.5 handicap.