Betting tips for Bayern Munich VS Schalke 09.02.2019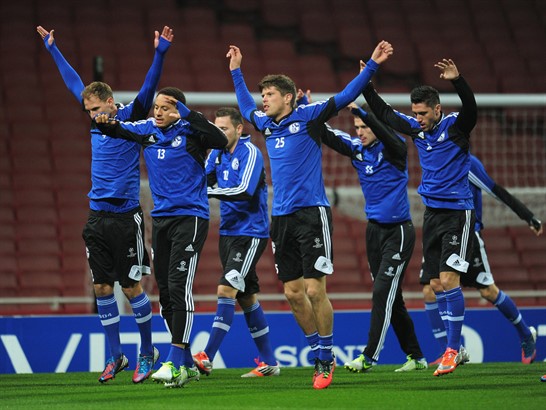 Bayern Munich and Schalke 04 face each other on Saturday afternoon at the Allianz Arena, a challenge to be played for the Bundesliga's 21st day. Bayern Munich broke again and lost ground in the race for revalidation of the title, having lost the last day against Bayer Leverkusen. On the other side comes a Schalke 04 who also ended up defeated in the last round of the championship, but redeemed himself in the German Cup and started an expressive victory.

Bayern Munich finished third with 42 points, with 13 wins, 3 draws and 4 losses, with 44 goals scored and 23 goals conceded. The Bavarians entered well in 2019 and added to their 6th and 7th consecutive win of the German championship at the expense of Hoffenheim (1-3) and Stuttgart (4-1), but eventually saw the good moment come to a close on the final day, hands from Bayer Leverkusen (3-1). Already in the middle of the week the team had to sweat to advance in the Glass of Germany, winning in the house of Hertha Berlin (2-3) already in prolongation. At home it has not been where the Bavarians get better results, winning only 5 of the 9 games played here this season.

However, it is something that the team seems to be changing and has won the last 3 consecutive seasons, scoring 8 goals and conceding only 1 in response. The team slipped on the last day and had some luck for Dortmund having drawn, being now 7 points away from the top of the table, which gives no further margin of error to Niko Kovac. Tolisso remains out for injury while Neuer should not be in danger here as there is a match against Liverpool for the Champions League and the keeper needs to be 100% in that match.



Schalke 04, in turn, ranks 12th with 22 points, 6 wins, 4 draws and 10 losses, with 24 goals scored and 29 goals conceded. After winning over Stuttgart (1-3) and Wolfsburg (2-1), Schalke ended up disappointing in the last two games and went to draw home from Hertha Berlin (2-2) and Borussia M'Gladbach ( 0-2). However, the team redeemed themselves midweek by pulling out a comfortable win in the German Cup against Dusseldorf (4-1).

Out of doors in games for the championship, the Royal Blues won only 2 of 10 disputed, losing 4 in response, accounting for a total of 11 goals scored and 13 goals conceded. Still, the team has not lost any of the last four trips in the championship, even winning one of them. This will not be an easy move for the Gelsenkirchen team, which is far below expectations and sees things even more complicated when dealing with the absences of injured players Staboli, Schopf, Stambouli Skrzybski and Nubel, punished.