Betting tips for Arsenal vs Tottenham 02.12.2018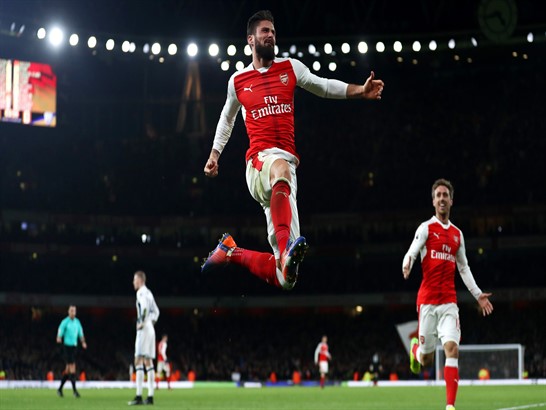 Arsenal and Tottenham are in contention for their most promising meeting this weekend as the two sides meet at Emirates Stadium on Sunday afternoon to challenge for the 14th round of the Premier League. Arsenal have fulfilled their European commitments on Thursday night and are now looking for another 3 points in the English championship. On the other side comes a Tottenham who has come up and comes here confident, having beaten Chelsea and Inter Milan in their last two challenges, always with very convincing displays.

Arsenal ranked 5th with 27 points, 8 wins, 3 draws and 2 losses, with 28 goals scored and 16 goals conceded. The Gunners defeated Vorskla (0-3) in Ukraine on Thursday and secured access to the sixteen-finalists as group leaders, adding to their 18th consecutive game without proving the taste of defeat in all competitions. For the English championship, the Unai Emery team have not lost since 18 August, and in the last round ended a record of 3 draws in a row at Bournemouth (1-2). Playing at home, the English won 4 of the 7 games played here for the Premier League, losing only 1, scoring 12 goals scored and 6 goals conceded.

However, it should be noted that the Gunners failed to win at Liverpool (1-1) and Wolverhampton (1-1). Arsenal have not lost any of their last 6 home games against Tottenham, winning even 3 of them, and to triumph here is of the utmost importance for the Gunners, who can outbid the Spurs at the table, and then occupy a place of access to the Champions League . Konstantinos Mavropanos, Danny Welbeck and Nacho Monreal remain out, all injured, while Lacazette will still be evaluated before the game. Unai Emery could continue to adopt the 3-man defense line as he did against Bournemouth.


Premier League Tottenham are in third place with 30 points, with 10 wins and 3 losses, with 23 goals scored and 11 goals conceded. Tottenham Hotspur beat Inter Milan 1-0 on Wednesday night and moved up to second place in Group B of the Champions League but needs to beat Barcelona on the next round of qualifying to ensure qualification to the round of 16, stating that Inter Milan will win or draw against PSV. The Spurs have won 7 of their last eight straight games, losing the remainder to Manchester City (0-1).

However, since that victory over the Citizens that the team won on Wolverhmapton (2-3) and Crystal Palace (0-1) and Chelsea (3-1), with this win in the derby North London to have left very good impressions of Mauricio Pochettino's pupils. Out of doors Tottenham have been devastating this season, winning 7 of the 8 trips in the league, losing the rest, scoring 15 goals and 6 goals conceded. The Spurs also won the last five consecutive trips, where they kept their unbeaten goal on 3 of those 5 occasions. The team moved up to 3rd place thanks to their victory over the Blues, and they need to remain a winner so they can continue to gain access to the Champions League. Vincent Janssen, Mousa Dembele, Davinson Sanchez and Victor Wanyama all miss this game, all for injury, while Erik Lamela is in doubt.



This match between two teams at an excellent moment of form, and both teams have very talented individuals in front of attack, as well as very creative midfielders like Ozil and Eriksen. A very hectic game between two high-quality badges is to be expected. It is difficult to predict a winner, but this is a game where both teams must stamp at least one goal for each side.