Liverpool vs Manchester United PREDICTION & PREVIEW - 14.10.2017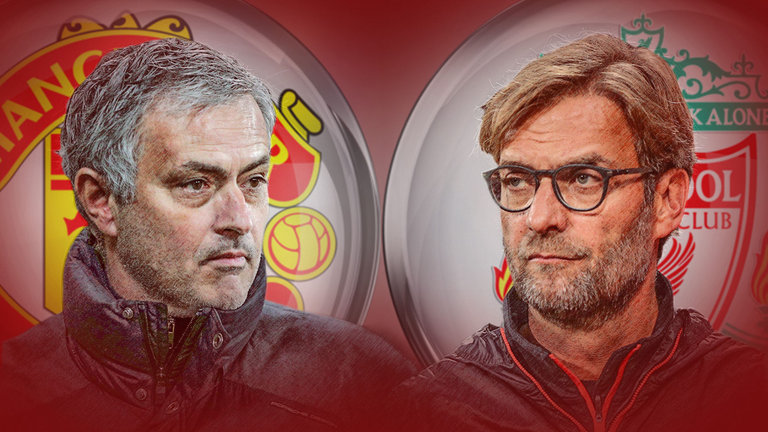 Liverpool host Manchester United at Anfield on the 14th of October in their first league game since drawing away to Newcastle United before the international break.
Jose Mourinho has got his side playing like kings and it will require an organised, disciplined and clinical performance from the home side if they are going to beat the Red Devils. Unfortunately, Kop gaffer Jurgen Klopp has not had that at his disposal this campaign.With a leaky defence facing a red hot United attack, you can expect there to be a serious number of chances that will result in goals. Striker Romelu Lukaku has seven goals in seven Premier League games and it will take some stopping to prevent him from adding to that tally, and it's for that reason that a bet on Lukaku to score would be a wise one, but not one that will give you excellent odds.
The Reds also possess one of the finest forward lines in the league as they can call on Sadio Mane, Roberto Firmino, Mohamed Salah and Philippe Coutinho to add pace, flair and finishing to their side. Over 2.5 goals for the game looks like it will be a fair shout for this fixture, and you can get good odds for that happening and the fixture resulting in a draw over at William Hill.The Red Devils are currently second in the league and only their goal difference separates them from the top. They haven't lost a game all season, while Liverpool have only won three from seven – and it's for that reason that a bet to see them win the game won't bring home much profit. Although, up the stakes by going for a United win and half time and full time and you could bring home more cash – in fact, they've been doing so in six of their last eight games.
With only two goals conceded, compared to 13 by the Anfield mob, it's a fair assumption that United will be hard to beat, but they haven't had to face any of their nearest rivals so far and haven't played a team with as potent an attack as the Reds – which is why that over 2.5 goals for the game looks so good. To make the most of any wager, using a tool like Free Bets betting calculator can be invaluable in maximising returns and making sure that you get the best value for money. Of course, this match could throw up a curve ball and that's why placed like Bet365 are offering good value on a game that includes less than 2.5 goals.Going more specific can be a good thing, and Liverpool normally get their games off to a flying start.
It's for that reason that the odds are worse for them not to score in the first half compared to the second, but using the calculator will help to get your betting on point and help to make sure that you don't miss the beat.One thing about this game is that it is almost guaranteed to be full of spice. These two teams absolutely hate each other and this is a huge rivalry, so expect the challenges to be flying in from every angle. A little flutter on a flurry of cards, both yellow and red, probably wouldn't go amise.The form is clearly in the favour of the away side, but that doesn't mean you should underestimate the power of the Anfield crowd. They will definitely get behind Liverpool and will urge them on to even greater performances.
They are a good side and can cause an upset – but is it worth backing that over what looks like it will be a fairly basic United win? Liverpool are unbeaten in 28 of their last 30 Premier League home games, so if you just can't decide what will happen, a draw looks like it will give you the best odds with some bookmakers offers fairly similar prices for Liverpool wins vs United wins.