Betting tips for Poland vs Uruguay - 10.11.2017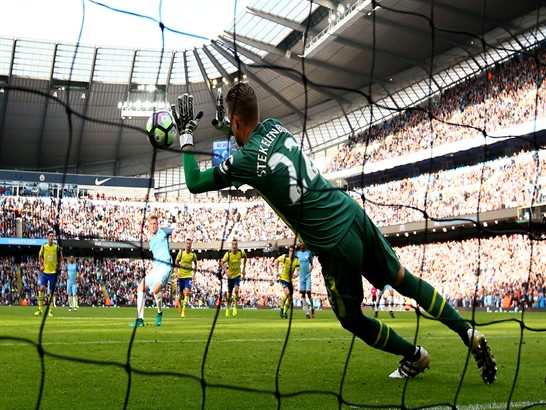 Two of the leading goalscorers in the European leagues, Robert Lewandoswki and Edinson Cavani, star in the friendly match between the European team and Uruguay, both qualified for the next World Cup. Poland finished in first place in Group E, ahead of Denmark, Montenegro, Romania, Armenia and Kazakhstan. The team of Adam Nawalka was a relative disappointment in the last European Championship after being eliminated on penalties against Portugal in the quarterfinals.

In the last qualifying round, the Poles tied on the first day (2-2 in Kazakhstan) to link five consecutive victories against Denmark (3-2), Armenia (2-1), Romania (at home, 0-3). , Montenegro (1-2) and Romania (at home, 3-1). The win in Denmark (4-0) was the exception of a qualification phase that ended with the goals against Kazakhstan (3-0), Armenia (1-6) and Montenegro (4-2).

Robert Lewandowski, who has scored 13 goals in 10 matches in the qualifying campaign of the last European Championship, again came out in this World Cup qualifying phase, scoring 16 goals in 10 matches, including 6 penalties.





Uruguay finished second in the South American qualifying group, adding 31 points in 18 matches to 10 in Brazil. The Charrúas made history in the first phase, which ended up winning all matches at home, something that no selection had done before.

La Celeste won on their debut in Bolivia (0-2), before beating Colombia at Estadio Centenario 3-0. Despite the stumble in Ecuador, at that time the surprising leader of the group (2-1), the win against Chile (3-0) and the draw in Brazil (2-2) placed him in the lead. A victory by the minimum against Peru (1-0) and the thrashing against Paraguay (4-0) and Venezuela (3-0) left the defeat in Argentina in a simple anecdote.

Despite losing the lead and the advantage, Uruguay always remained in the top positions, reaching the last game with all facts, after having won in Paraguay (1-2) and tied in Venezuela (0-0). The victory against Bolivia (4-2) left him in second position, a fair reward for his great regularity.

Edinson Cavani, with his 10 goals in 15 games, made up for Luís Suárez's problems, which ended with only 5 in 13 games. In addition, the PSG forward surpassed Diego Forlán as the all-time top scorer of the Uruguayan National Team, competing with Lewandowski for being the top scorer in the World Cup qualifiers.
Poland vs Uruguay Prediction: X/2 5.00
Poland vs Uruguay betting tip: Over 2.5 Goals @ 1.80
Poland vs Uruguay final score recommendations: 1-2 10.00