Betting tips for Nancy vs Marseille - 21.04.2017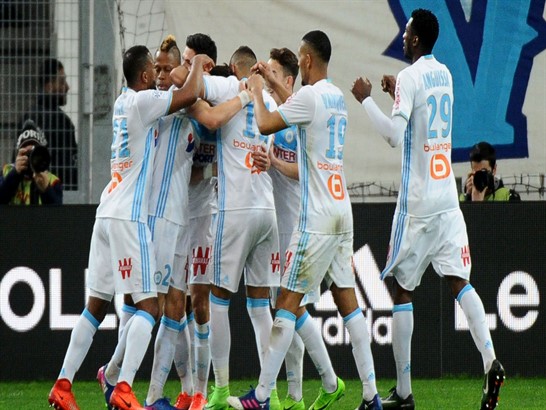 A game of the afflicted, though the affliction here has very different senses and causes. Nancy plays for survival, trying to escape from the places of descent, so that she can follow another year in Ligue 1. The Marseille, who had given such a good account of herself, when rising in the fight for the fourth place, Had a slight fall and is afflicted by the possibility of being left out of Europe, one of the objectives of the new administration.

Returned this season to the Ligue 1, Nancy departed with some security, since reaching the climb very early, had had time to prepare for the clash with a new reality. After all, it was not a totally unknown situation, and there has been recent experience at this level. However, in a long season and with several changes in the sense of the form of each team, with several cases marked of sets that, or have given great leaps, or ended up to allow falls of income, Nancy sees approaching the end of the season With the danger of falling into perspective. With only a win and a draw in the last eleven games, Nancy will feel more and more the anxiety of scoring, so playing at home, can not ignore the possible pressure of points. Even if your opponent is currently at a much higher level. Joffrey Cuffaut is suspended, while Badila, Coulibaly and Muratori are listed as injured.

Ligue 1For Marseille, the last six games without losing were not enough to keep stuck in fourth place, or even take advantage of the jump, since in three of them added draws. Lille, Dijon and Toulouse sealed the Olympique team, who finally returned to winning ways last Sunday when they received Saint-Étienne and won 4-0. The objective of the fourth place is still realistic, if the team can return quickly to its best, also taking advantage of the potential that holds after the hirings held in the winter market. The idea of ​​starting to grow his squad to tackle the title fight goal next year is very ambitious. But in order to guarantee player attractiveness in the next market, the European presence seems to be a minimum to guarantee. So the fourth or fifth place, according to what Lyon does in the Europa League and what still happens in the French Cup, could allow this meeting with a kind of fast track to the greatness of Marseille. Gomis is suspended, while Rekik is injured and should be absent.



On the first lap, a 3-0 win at Marseille made the Olympique team's superiority clear, something that would be more difficult to confirm outside the home.

The favoritism, nevertheless, is still more on the side of Marseille, even taking into account that not always, in recent times, has managed to distance itself from teams that, on paper, are inferior to him.
Nancy vs Marseille Prediction: X/2 6.50
Nancy vs Marseille betting tip: Over 2.5 Goals @ 2.00
Nancy vs Marseille final score recommendations: 1-2 10.00